Rainbow Bridge Print
Custom Made with your pet's photo, Name, birth date or age & date of passing
Beautifully Laminated from Petloss.com
Style 1
Larger Photo/smaller text

Style 1
Larger Photo/smaller text

Style 2
smaller photo/Larger Text

Style 2
smaller photo/Larger Text

Style 3
No Photo
The perfect way to remember and honor your pet. A sensitive gift for anyone who has lost a loved one.
You can now have a beautiful custom made fade-free print of "Rainbow Bridge" with your favorite photo of your pet.
Your pet's name, age/birth date & date passed on, exactly as you want it to appear, You can even have the text of Rainbow Bridge reflect the gender of your pet.
The finished print is carefully heat/pressure laminated, (I use 10 mil. The heaviest available), to enhance the print's appearance and permanently protect it from harm.
Be sure to click on the samples to see the great detail.
Framing is not needed. Your print will arrive ready for display.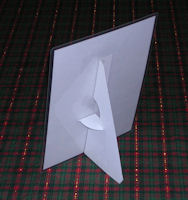 (An easel-back stand is included with each Print)


All work is done by EdW of Petloss.com so the highest quality results are guaranteed.
You will receive a full refund if not completely satisfied with your Print.

All Prints are shipped by Priority Mail.



Custom Photo Print (Style 1 or 2) - 19.95 + Priority Mail shipping. Fireworks Rollover Button by FreeButtons.org v2.0

Custom Print without photo (Style 3) - 14.95 + Priority Mail shipping. Fireworks Rollover Button by FreeButtons.org v2.0

Feel free to email if you have any questions: